As we wrap up week ??? of staying at home we find ourselves inspired by the rebirth that Spring brings and are hopeful for the signs of a recovery to sprout. We hope everyone was safe from the storm this week and did not sustain any damage. In the wake of the COVID-19 pandemic it was easy to forget that it is also tornado season. While you are staying at home, it is a good idea to double check that you are prepared! Follow this link to download tornado preparedness checklists.
Sarah's Book Club
Join us for Chapter 3 of Sarah's Book Club as Sarah Boston recaps recent news and what the next chapter means to you.
Market Update
Investment Strategy Quarterly
In the latest issue of Investment Strategy Quarterly, Raymond James has made the coronavirus and its far-reaching impacts on the economy and capital markets the centerpiece. This issue features the perspectives of a number of the firm's top thought-leaders. Click here to download the issue.
Inside, you'll find:
A letter from Chief Investment Officer Larry Adam discussing the Black Swan event that has impacted the markets and our outlook.
A look at the presidential election – Taking Stock of the 2020 Presidential Election
How to think about future market returns – Dialing Down Expectations
A look at the coronavirus from multiple perspectives: the economy, the global impact, domestic stock and bond markets, and the energy sector – COVID-19 360o
If you have questions or concerns about any of the topics discussed in Investment Strategy Quarterly – or how these or other issues may affect your portfolio – please call us to discuss or to set up a phone or video appointment.
Financial Planning Tip
Options for the Stimulus Check
Many clients have expressed that they have not had an interruption in income and don't "need" the stimulus money that will be arriving from the Treasury Department soon. Here are some ideas that we are happy to discuss with you:
Fund a Roth IRA. With the tax filing deadline extended for 2019 taxes, you have until July 15th to make a contribution. Contributions are not tax deductible but do grow tax-deferred and earnings are tax free (after age 59 ½ and holding the account for five years.)
Fund your HSA. If your current healthcare plan is an HSA and you are not maxing out (2020 limits are $3,550 individual, $7,100 family, $1,000 catch-up for those over age 55.) HSA contributions are tax deductible and distributions are tax free for qualifying medical expenses.
Convert IRA assets to Roth IRA. You'll pay income taxes on the amount converted on your 2020 taxes; the asset will continue to grow tax-deferred but earnings will be tax-free after age 59 ½.
Make a Charitable Donation. The CARES Act provides an "above the line" deduction for up to $300 in 2020. Above-the-line deductions reduce your income before you apply the standard deduction or itemize deductions on your federal income tax return.
Make a 529 College Savings Plan Contribution. If you are an Indiana resident, you will receive 20% of your contribution as a State tax credit, up to a $1,000 credit. (Credits reduce the amount of tax owed.) Contributions grow tax-deferred and distributions are tax-free if used for qualifying education expenses. This is a great option for individuals, parents, grandparents and other family members! Go to www.collegechoiceplandirect.com for more information. *If you are not an IN resident, please give us a call and we'll help navigate the particulars in your home state.
Bookmarking Gratitude
Law Enforcement
We are grateful for the brave men and women who protect and support our community. They risk life and limb for our security, whether we face a global pandemic or not. One of our clients, Jason Heiney, has dedicated himself to upholding the values of law enforcement and has been recognized for his efforts. Please join us in congratulating Officer Jason Heiney for being recognized as LPD's Officer of the Year for 2019!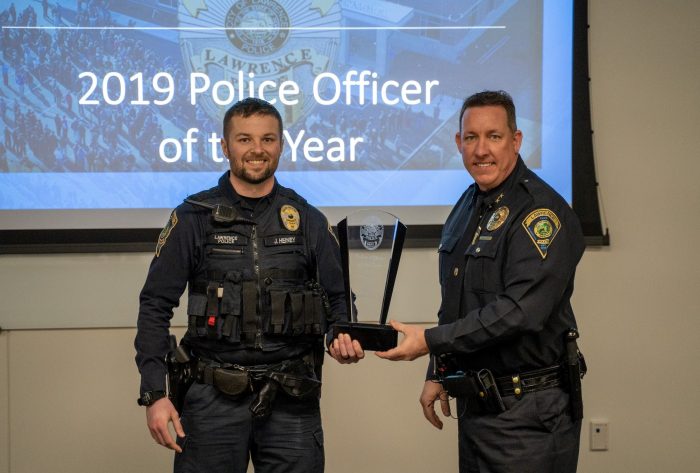 Officer Heiney, who was nominated by his peers, is an Indiana State University graduate with a degree in Criminology, U.S. Army veteran, and started his law enforcement career with the IUPD-Indianapolis before joining LPD. He currently serves in the Operations (Patrol) Division and is a member of LPD's SWAT Team.

Well Done, Officer Heiney! Thank you for all you do!
Travel Guide
A stay-at-home order has many of us dreaming of our next escape. Maybe it is a cruise, taking the RV to a National Park, or a trip to Italy to learn how to make pasta. Our new Travel Guide is designed for clients to share their favorite trips and travel tips! Follow our Facebook and Instagram pages to share photos, links, and best advice.
Financial Planner Sarah Boston traveled to Italy this past October with her family. Her mother-in-law was born in Pietrelcina, a picturesque mountain town in central Italy. During their trip they visited a biodynamic winery in Arce, then had a pasta making class in the kitchen of their 18th century bed and breakfast. Everyone agreed it was a highlight of the trip!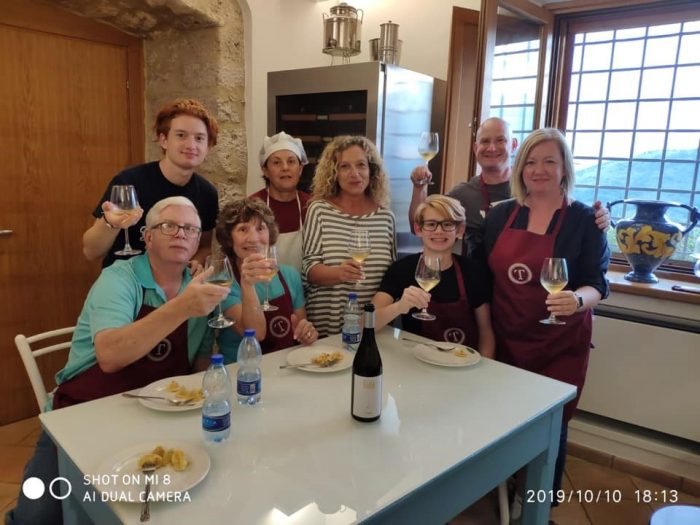 Time for you to inspire us! Let's see your favorite trips and tips on Facebook and Instagram.
Recipe Book
Taco Casserole
Many of you have told us that you have been dedicated to staying active and healthy during the stay-at-home order. Adviser Chandy Wilcoxon and Operations Assistant Bridgett Mueller are big fans of the keto diet. Here is a favorite recipe of theirs! (For those of you not on keto, this recipe is easily modified.)
The Next Chapter
We wish we could tell you! Our team looks forward to getting back to the office soon. We have not made any decisions on a date but do hope to restart client meetings in June. In the meantime, we are available over the phone and for video meetings. We do love hearing from you so please continue reaching out.
Happy Easter!
-The Bookends Team
Securities offered exclusively through Raymond James & Associates, Inc. Member FINRA/SIPC. Investment advisory services offered through Bookends Financial Planning. Bookends Financial Planning is not a registered broker/dealer and is not affiliated with Raymond James & Associates, Inc. Bookends Financial Planning is not affiliated or endorsed by the United States Department of Labor. Bookends Financial Planning is not affiliated with College Choice. Bookends Financial Planning is not affiliated with Palazzo Tronconi. Bookends Financial Planning is not affiliated with Kasey Trenum.
Whenever you invest, you are at risk of loss of principal as the market does fluctuate. Past performance is not indicative of future results. Purchases are subject to suitability. This requires a review of an investor's objective, risk tolerance, and time horizons. Investing always involves risk and possible loss of capital.
Any information provided has been prepared from sources believed to be reliable but is not guaranteed by Bookends Financial Planning and is not a complete summary or statement of all available data necessary for making an investment decision. Any information provided is for informational purposes only and does not constitute a recommendation.
Bookends Financial Planning does not accept orders and/or instructions regarding your account by e-mail, voice mail, fax or any alternate method. Transactional details do not supersede normal trade confirmations or statements.