Account & terminology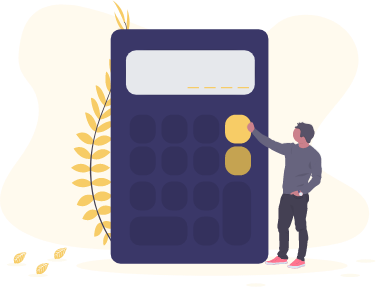 How do I access my accounts?
Clients have the option to receive paper or online statements. Client Access allows clients online access to view accounts, access statements and tax documents, view financial planning and more.
How do I add/withdraw funds from my account?
For a distribution, you can request a check or we can link your bank account for easy movement of funds. In some cases, a form may be required for a distribution. For deposits, a check can be issued to Raymond James or we can request funds from a linked account. You can also set up automatic withdrawals or deposits. We will always have someone available to answer the phone and handle requests. For your security, we cannot accept financial transaction requests via email or voicemail.
What is a RMD?
Required Minimum Distributions (RMDs) are withdrawals that the federal government requires an IRA participant to take annually from his/her Traditional IRAs after he/she reaches age 72. A participant can withdraw more than the required minimum from the IRA in any year if he/she wishes, but if he/she withdraws less than required, a penalty tax will apply to the remaining required amount not withdrawn. RMDs are calculated to dispose of the entire interest in the IRA over a specified period of time. In addition to Traditional IRAs, most employer-sponsored retirement plans are subject to the RMD rules. Roth IRAs, however, are not subject to this rule. A participant is not required to take any distributions from a Roth IRA during his/her lifetime.
What is a TOD?
A Transfer on Death (TOD) is a legal agreement to facilitate the transfer of assets to his or her heirs upon death. TOD allows assets to be divided equally among beneficiaries or according to percentages determined by you. Investment assets will bypass probate and be transferred directly to specified heirs. Ask your adviser if this option is right for your estate.
Can I add a checking account/VISA to my brokerage account?
For added convenience, a checking account and/or VISA debit card can be added to a brokerage account. Fees may apply, discuss details with your adviser.
What is being done to protect my information?
We take protecting your confidential information very seriously. Our Privacy Policy can be found here and a paper copy is available upon request. Our Custodian, Raymond James has a robust program designed to reduce your risk of a compromise including encryption solutions, secure remote access, antivirus protection and a cyber threat response team. We take additional steps in the office by having updated security on internet services, server backup services, secure document disposal and a security alarm system.
Powered by HTML5 Responsive FAQ
Investing & planning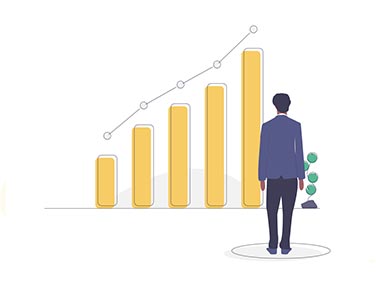 What types of accounts are available?
Retail brokerage, IRA, Roth IRA, Beneficiary IRA, Trust accounts and employer sponsored plans.
What financial planning services are offered?
We consider a client's whole financial life utilizing retirement and financial planning software that allows us to identify and track client goals, determine appropriate asset allocation targets, analyze retirement withdrawal rates and clearly illustrate the probability of achieving retirement or any other goal.
What investment products are available?
Managed accounts, equities, mutual funds, ETF's, bonds, UIT's, alternatives, structured products, closed-end funds, options, annuities, life insurance and long term care insurance.
How do you decide what investment mix to recommend?
We make recommendations based on risk tolerance and guidance from the financial plan results. As independent fee-only advisers, we are not incentivized to make one recommendation over another and we do not offer proprietary funds. We strongly consider the cost of investing and are transparent on fees and expenses.
What are your fees and how are they paid?
We utilize a fee-based platform for money management; the fees vary based on portfolio and account size and come directly out of your investment account on a quarterly basis. For clients who prefer planning without investment management, we have an hourly rate and annual packages available.
What services and resources does the Raymond James Home Office provide?
We are independent advisors who have chosen Raymond James as our broker Custodian. We believe in the Client First culture and feel that the support we receive from home office is exemplary. From research and planning, education and development, Raymond James gives us the resources to serve our client's needs.
Do you refer to other professionals for tax and estate planning services?
Yes. We believe in having strong relationships with professionals who cover areas of your financial life that we do not.
Do you have Trust services?
Yes, we work with any attorney or trust departments to manage trust assets.
Powered by HTML5 Responsive FAQ
Advisory team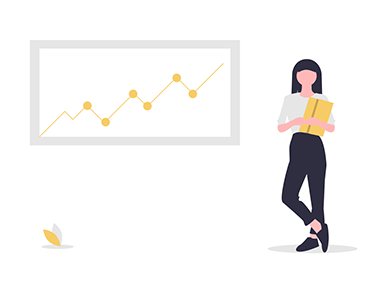 Sarah Boston, Financial Planner, Investment Consultant
Graduate of IU Kelley School of Business
Over 20 years in financial services
She enjoys gardening, cooking, traveling, and volunteering.
Mike Wetzel, Financial Adviser
Over 20 years in financial services, over 30 years as a small business owner
He enjoys boating, being active, and spending time with his grandchildren.
Katie White, Relationship Manager
7 years in customer services
Married to Shelby and has a son.
Mindy Christian, Operations Manager
Over 20 years in financial services
She enjoys reading, the beach, and Dr. Pepper.
Heidi Hargis, Chief Compliance Officer
Over 20 years in financial services
She enjoys spending time outdoors, reading, being active, and brownies.
How do I check an advisor's professional background?
Follow this link to see employment history, certifications, licenses, regulatory actions, violations and complaints of any securities licensed individuals. You can also get information about the firm.
Powered by HTML5 Responsive FAQ